Honky Tonky Crazy - BOØWY
Absolutely.
(Source: Wikipedia)
LIKE A CHILD - BOØWY
(Source: Wikipedia)
I still claim rights to the name 'Pubic Image Ltd.' for my own future girl group band.
Okay, I'm adding onto this.
It's official - first single: Boy U Want.
>
Devo
music
I imagine 80 some percent of the Rick Owens cult following probably watched too much FFVII: Advent Children in the early 00's.
Here's Tifa's Advent Children outfit in >1 minute of research for image references. I find these things amusing.
A cosplay that needs the gloves (though there is variation throughout the movie), but otherwise complete:

(Source: finalfantasy.wikia.com)
>
Final Fantasy
Final Fantasy VII: Advent Children
video games
Rick Owens
fashion
( . ___________   .   )
"That's one small step" for fetish footwear.
I saw this comment:
"履くんですか?
コスるんですか?
挟むんですか?"
>
Picky Picnic - Ha! Ha! Tarachine LP (1985) - Japan
Pictured: front cover, insert, back cover.
Part of the Ata Tak boxset collection series reissued by Suezan Studios.
Full album. Absolutely mind-blowing ear candy.
I still claim rights to the name 'Pubic Image Ltd.' for my own future girl group band.
>
Public Image Ltd.
music
The Blitzers - Composed by Masashi Hamauzu, Nobuo Uematsu, Junya Nakano - Final Fantasy X OST
TBH the only thing I relate the FIFA World Cup to is Blitzball.
(Source: finalfantasy.wikia.com)
Neutral face.
Screen-crap taken from Ringing Bell (1978) - Chirin no Suzu (Chirin's Bell), AKA: story of my life.
I relate vividly to the story.
Union Special 54400
Union Special 54200 G
Union Special 59300
Little beauties.
I can get trapped for hours looking at industrial sewing machines.
I am especially fond of Union Special machines. There are too many beauties to choose to picture in one Tumblr post, for starters take a look at some here.
My obsession is fueled by my German/Austrian heritage, I think - a huge chunk of my relatives were engineers and technical draftsmen (i.e.: "touched," OCD, anal retentive).
I especially admire this company because of this reason:
Established in 1881, Union Special is the oldest, largest and last Industrial Sewing Machine manufacturing company remaining in the United States, producing "Finest Quality" sewing machines and parts from casting to finished product all under one roof.
I'd imagine the old models are good if not better than(? want to test one if I can…) select machines from different manufacturers produced today - some of these would be particularly nice to try out denim with, leather…
Last two photos are of a Singer Model 81-60 industrial - just throwing it in there for my own personal archival purposes.
(Source: unionspecial.com)
Verdict: sentenced to life on the Internet.
>
my first time seeing a real live pokemon since coming to Japan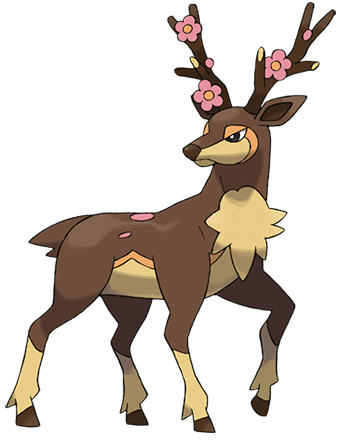 Who's That Pokémon?
Raw Danger! - PS2 (2006)
絶体絶命都市 2 - 凍てついた記憶たち (Zettai Zetsumei Toshi 2: Itetsuita Kiokutachi)
Japanese Cover, English Cover, UK Cover
Underrated.
Plus:
Five stars.
(Source: hardcoregaming101.net)
Selfie Generation - Caravaggio (1597–1599)
Narcissus has a Myspace. And a Facebook, and a Twitter, and an Instagram, and a blog…
(Source: Wikipedia)
Look how cute n happy this doctors office is! The nurses wear little pastel pink outfits and there's a rilakkuma doll everywhere you look
This looks like a Pokémon center.
Nurse Joy included. I like the pink doors, too. They should have a Jigglypuff dolls instead to simulate the in-game experience: